If you've never heard of QR Codes (Quick Response Codes) then prepare to experience the next big thing in Web/Mobile/Marketing convergence. Like most technological innovations this one started in Japan.
DENSO Corporation invented the system to track automobile parts around it's various factories. QR Codes are basically barcodes that can store lots of data and what makes them unique is that you don't need a barcode scanner to read them, just a mobile phone with a camera and some free QR reader software.
Already Sony Ericsson is signed up to include free QR and 2D Barcode reader software on it's phones. The apple iPhone already has a numerous QR reader apps available to download for free on the app store.
OK, so far I can tell you're not impressed!
Why would anyone want to use this system? Well all I can say is that once you try it, you'll instantly see it's real world possibilities. Here's just a few way to use QR Codes…
Embed Website Addresses In QR Codes
You can embed a website URL into a QR Code because as we know typing URL's into cell phones can be tedious and mistyping a URL is a common problem. Wouldn't it be much easier to print a QR Code on a poster or press ad and have the reader snap the code on a camera phone and be directed to the website instantly? Remember not everyone in the world uses the standard English alphabet! QR Codes will overcome language barriers and make visiting websites easier than ever before.
Embed Geotags Into QR Codes
Let's say that you're holding a special event or sale and you want to direct people to it, just embed the Geo co-ordinates of the event into a QR Code. Nearly all high end mobile phones now have GPS and google maps as standard (soon even low cost phone will have them) and Embeded QR Code geotags can link directly to google maps on the users phone and let them know where to go. Large shopping malls or stores can use this to guide shoppers. Even tourist boards in major cities can use it to direct visitors to attractions and places of interest.
Send SMS Messages With QR Codes
That's right, you can even embed SMS messages directly into QR Codes. As a business you might run a special offer or promotion via SMS service and explaining the instructions to customers can often be long winded and confusion can easily arise. Why tell someone to "TEXT 'OFFER' to 2654"? Why not just show them a QR Code! I can imagine that QR Codes will soon be flashed up on TV screens to enable people to vote in reality TV shows or to receive a promo code from advertisers.
Basic Information QR Codes
How about using QR Codes to give basic information? Your business card may have your phone number, address and email details buy why not just print a QR code on a business card and link it to a webpage with your full contact details? If you ever change premises or telephone number, just update the website. No more reprinting business cards!
These are just a few of the real world ways to use QR Codes and I'm sure, over time, people will come up with even more innovative ways to use them. Eddison-Media is really excited about technology, so much so that we've registered a few QR Code domains already. So far we have qrcodez.com, qr-barcodes.co.uk and qr-code.me.uk. We also plan to run a QR Code promotion in the next few weeks.
If you want to test a QR Code then try this one! It links to one of our websites.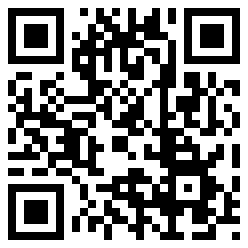 A quick video to show you how fast QR codes work.
You can find out more about QR Codes and 2D Barcodes by following the links below.
If you need a free QR Code reader for your mobile phone then try these…
Barcode Scanner ~ Android OS
QuickMark QR Reader ~ Various Phones Including: Nokia, HTC, Samsung, iPhone
https://www.eddison-media.com/wp-content/uploads/2009/12/qrcodes.gif
246
521
Editor
https://www.eddison-media.com/wp-content/uploads/2015/03/eddison-l.png
Editor
2009-12-07 15:15:06
2012-01-02 22:54:48
QR Codes